Flipping And Selling A Home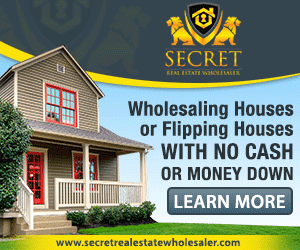 Flipping and selling a home costs a lot of money. Typically investors have to pay cash in order to have the ability to invest into a piece of property. Once the payment is made the investor has to commit to remodeling the home and selling it for a profit. New flippers might not know what to consider before buying a home. Many homes on the market are short sales or have undergone foreclosure. Although they sell for cheap prices it might cost a lot more in the long run to remodel a home to get it sold for a decent price on the market.
The plumbing is one of the most important parts of a home. Pipes that are withered and beyond repair can cost thousands to fix. If the pipework is not in good condition then it is wise to invest into a different piece of property. Copper is better than galvanized steel when it comes to pipes for plumbing. Look for copper pipes when searching for a home to flip. Add copper to a home if you purchased the property and found a poor plumbing job after your purchase, it is better for the longevity of the property.
Another part of the home to take into consideration is the foundation. Depending on where the home is located you do not want to find a weak foundation. A home that resides on a flat service may be easy to fix, but homes on hills are going to be tough. Have an inspector check both the plumbing and foundation of a piece of property to minimize the cost of remodeling it for sale.
Research the prices of homes in the area you plan on buying real estate. Get an idea for how much real estate costs in the area you plan on investing. Avoid overpaying for property that is not worth the cost. Even if a home looks promising you do not want to pay more than you should. Part of being a good house flipper is having good negotiation skills. Try to talk down the price of a home so that you can flip it and make the most amount of profit possible. Capitalize on any deals in a given neighborhood so that you can produce the maximum amount of profit possible.
Form a relationship with a reliable contractor. You should know at least two contracting teams or companies that charge a fair price. The purpose of this is to ensure that you pay as little as possible to flip a home. Shop around for a good contractor just like you would shop around for a fairly priced home to find the best deal.
Marketing is important. Once the property is remodeled you should do everything you can to give it exposure. Make flyers, inform people in the neighborhood, post ads online, and add the property to the MLS. Transform a home and make it look as beautiful as possible and you should attract a lot of potential buyers and get the type of offers you want to see.